Max Evolution Moen And Millit Knives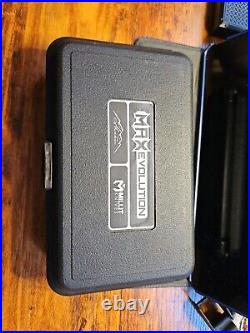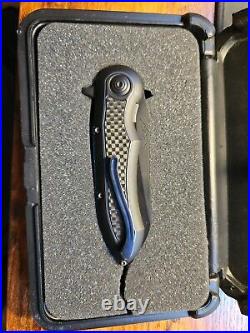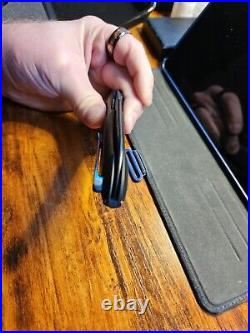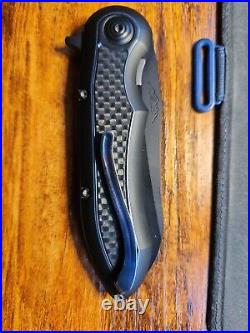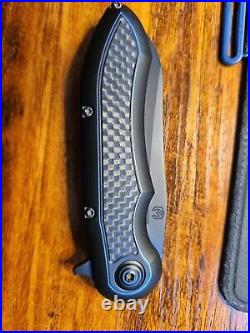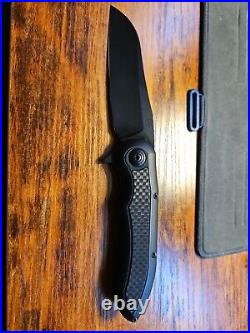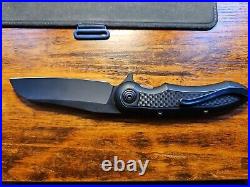 This is a collaboration knife between Kerry Moen and Millit Knives called the Max Evolution. G b hthe scales are well machined and finished 6Al4V TI with two pieces of carbon fiber set in place to add to the look and function.
The blade and TI handle are coated in armor black cerakote finish as well as the blade. The blade is aq 3 7/8 sheepsfoot design. The overall knife length is 8 7/8 with a handle that provides awesome ergonomics. These knives are no longer being made and have the added collectos value. They are brand new condition.
Never cut or much carrying.