Les Voorhies Solid Damascus Linerlock Liner Lock Folding Folder Pocket Knife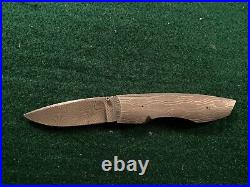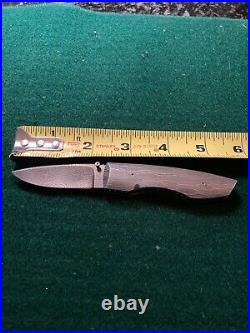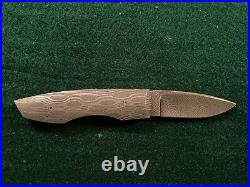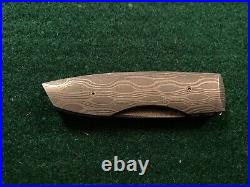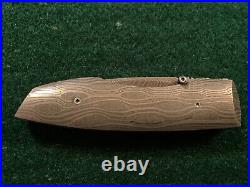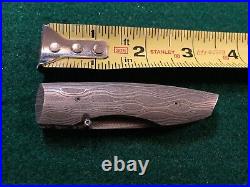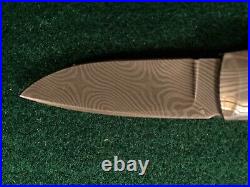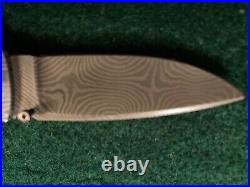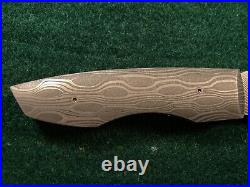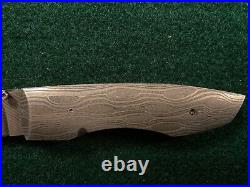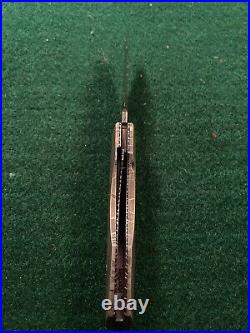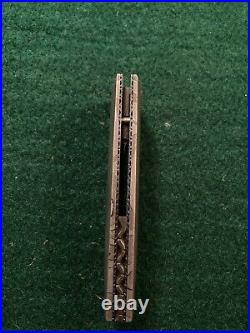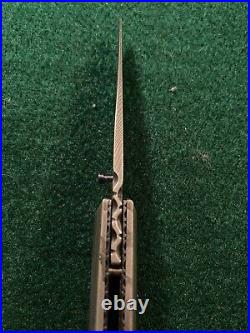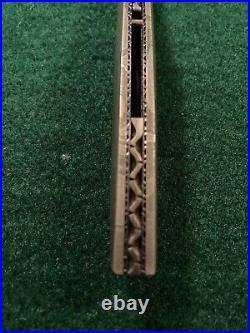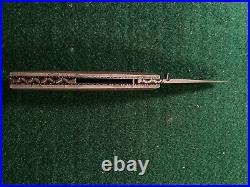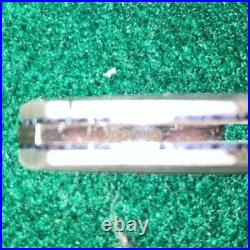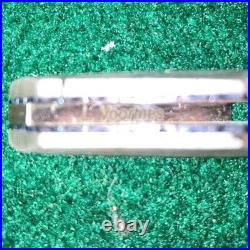 Handmade Custom Les Voorhies Solid Stainless Steel Damascus Linerlock Folding Pocket Knife. This knife was made in or pre-2005 and has sat in my safe in as-new. Unused, uncarried and unsharpened (other by the Maker) condition since my acquisition many many years ago. The last 2 photos try to show the Maker's Mark which do not appear well with my photography-apologies.
Les is from Faribault, MN. I started making knives in 1994, when a co-worker making fillet knives from power hacksaw blades gave me one to try. I showed the blade to a friend who gave me some Cocobolo for the handle and introduced me to a local knifemaker named John Gianini who encouraged me and pointed me in the right direction. A year or two later I started attending hammer-ins at Howard Clark's shop each spring, and I started learning about folder making from R.
I've been making knives part-time, primarily in the winter and closing my shop in the summer to enjoy some of my other hobbies until August 2005 when I was laid off from my job as an aircraft mechanic at Northwest Airlines. I'm now full-time and doing as many shows as I can manage.