Karambit Claw Folding Knife Pocket Hunting Survival Tactical D2 Steel Titanium S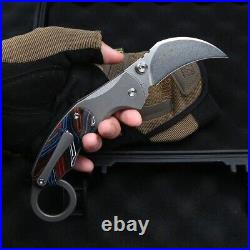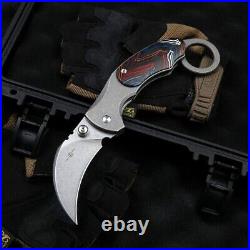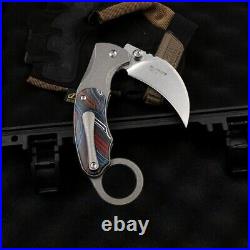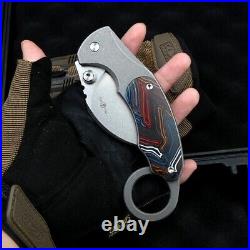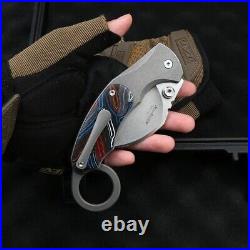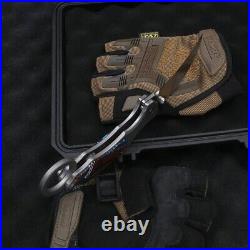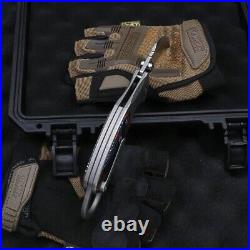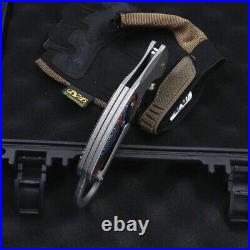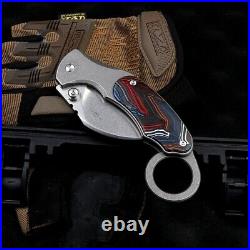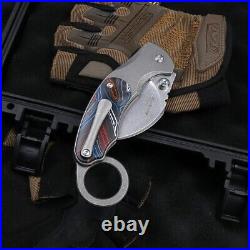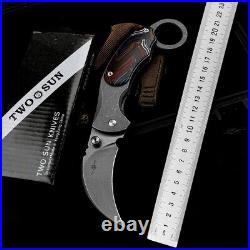 Overall Length: 8.26(210mm). Blade Length: 2.67(68mm). Blade Width: 1.1(28mm). Blade Thickness: 0.15(4mm).
Blade Material: D2 steel (5860hrc). Blade Surface Treatment: Stone wash. Handle Length: 5.5(140mm). Handle Width: 1.2(30.5mm). Handle Thickness: 0.7(17.8mm). Handle Material: Damascus G10+Titanium alloy.
Weight: 5.74 oz (163g). As a professional business, we are investing a lot of resources to build long-term relationships with craftsmen, suppliers, and factories all around the world. We provide nothing but the best knives with excellent customer care.
We are always here for our customers, always!