Custom Chuck Gedraitis Jigged Bone Slipjoint Folder Folding Knife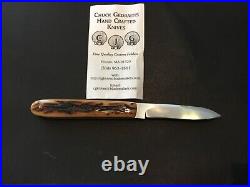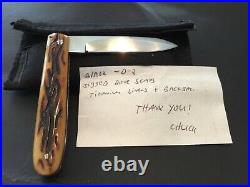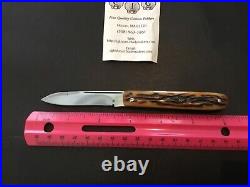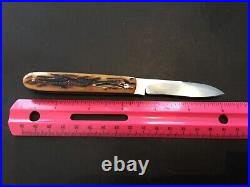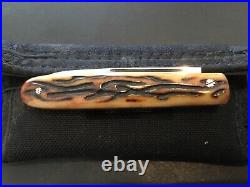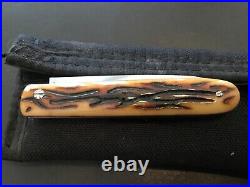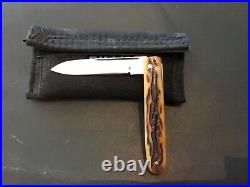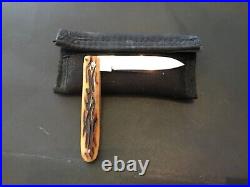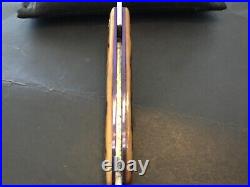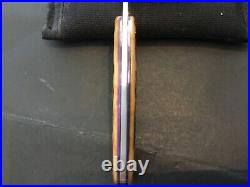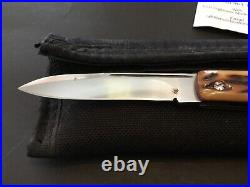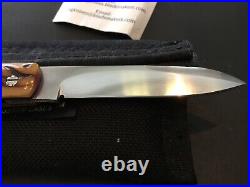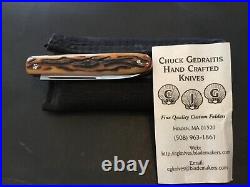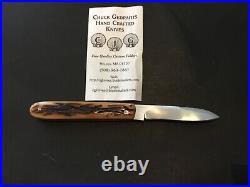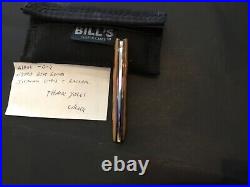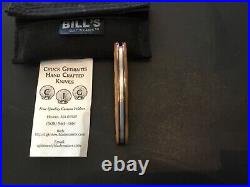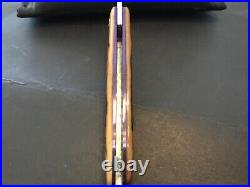 Custom Chuck Gedraitis Spear Brown Jigged Bone Slipjoint Knife. The Jigging on the handles is beautifully done. The Knife is New never been carried or used, but it has two little burn spots on the Presentation Side Blade only, that were not taken off when it was satin hand rubbed finished.
You can zoom in on the Presentation side to notice them. However, they do not detract from the beauty and function of the knife. Thr Fit and Finish on the knife is excellent. In addition to the Satin Blade, the Knife has Anodized Purple Liners under the Jigged Bone Scales. The knife has excellent Walk and Talk, is well centered and opens and closes easily.
Beautiful k that comes with a Padded Case and Chuck's COA and Autograph Card. Please look at all the pictures for quality, condition and dimensions. If you have any questions please let me know. Note: I have lowered the price to account for the two minor flaws. I believe whoever buys it can use some real fine sandpaper to rub them off. I just didn't want to mess with it.