Collectible Kershaw Knife With Original Scrimshaw The Race By Sam McDowell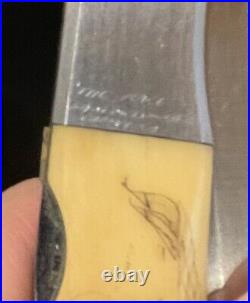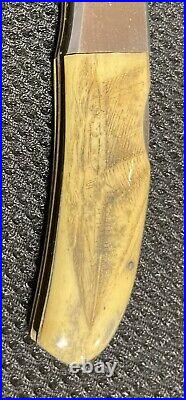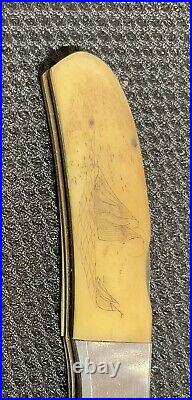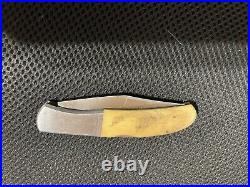 Collectible Kershaw Knife With Original Scrimshaw " The Race" By Sam McDowell. Beautiful example by the well known Sam McDowell of Carmel California. The Scrimshaw depicts a pair of stunning sailing yachts racing hence the title "The Race" on one side also bearing the engraved title, signature and date while the other side is a close up view of one of the vessels showing the deck.
This was done in his prime in the year 1988. Signed and dated by the artist. Just the knife as shown is for sale. There is no box or case included.
In great condition for a 35 year old knife. It has spent the majority of its life in a drawer. The Artist Sam McDowell is retired and no longer practices Scrimshaw making his work even more collectible.