B. MERRY STUDIO CUSTOM USA ALASKAN POCKET FOLDING Ulu knife Rare Blue Mammoth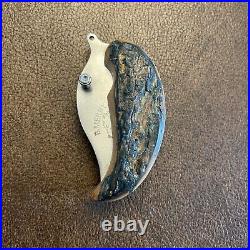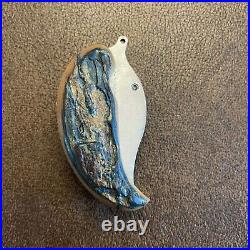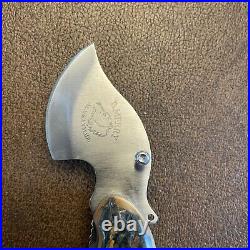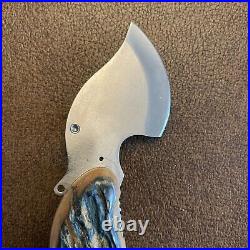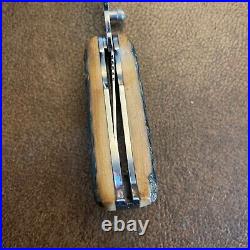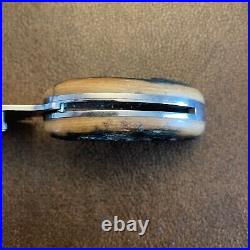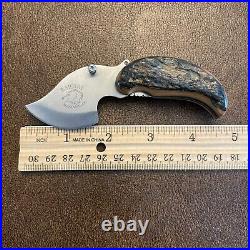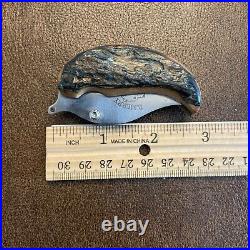 Merry Studio Custom Pocket Folding Ulu knife. The picture of multiple knives is for reference only. You are purchasing only the knife selected using the selection list, not all the knives. Please see images for details of condition. The item selected is the item you will receive, including any blemishes as they are pre-owned custom knives.
This knife is an all around utility utensil for skinning, chopping, cutting and slicing. Our Ulu knife handles are hand carved from our standard natural materials of wood, Dymondwood (resin impregnated Birch plywood), Moose antler, Caribou antler, Dall Sheep horn, Mammoth bone and Ivory, Walrus Oosik and jawbone and Musk Ox bone.
We source our own handle materials in the arctic each fall and all our materials are 100% sustainable and Made in USA.