Attention 2 Detail Mercantile MK1 medium Hissatsu Rising Grind Frag Patt. Knife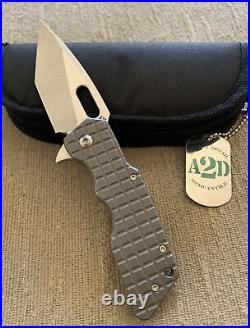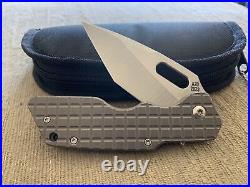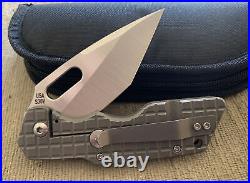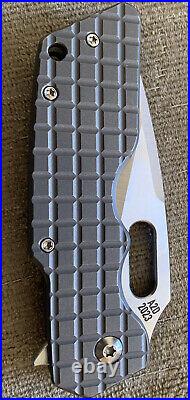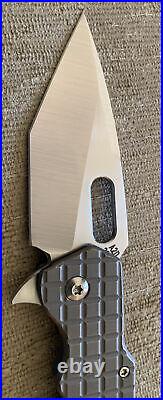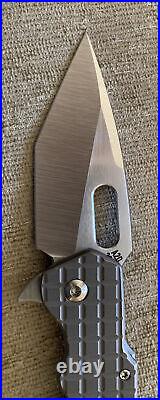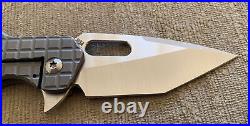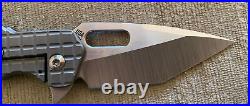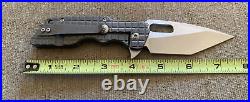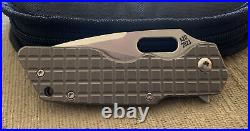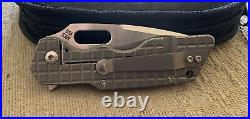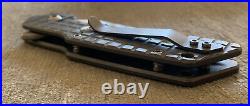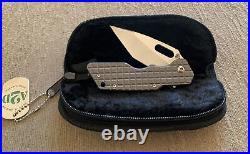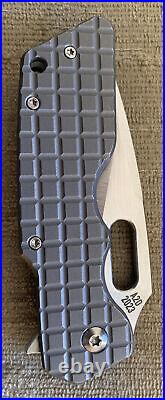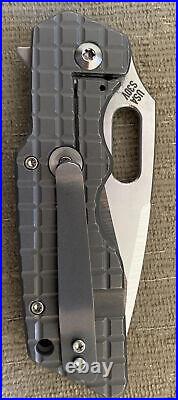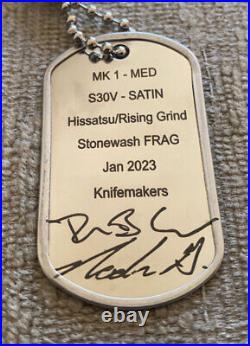 Beautiful knife with smooth action running on bearings. Knife has a solid lock up with zero blade play and perfect centering. This is a very solid overbuilt knife that can handle anything thrown at it. Even being overbuilt it still has a small and thin profile making it very very easy to carry and makes a great edc!!!!
The detail on this knife is superb and even has a rounded or crowned spine on the blade. Beautiful Hissatsu rising grind on the blade and an even better frag pattern on the titanium handles. Tip up titanium pocket clip. The knife has only been carried twice and has never cut anything at all!!!! It's practically brand new in case!!!! This is an excellent EDC. Get it before it's too late!!!